Raku Event! JULY 23RD at MOTAWI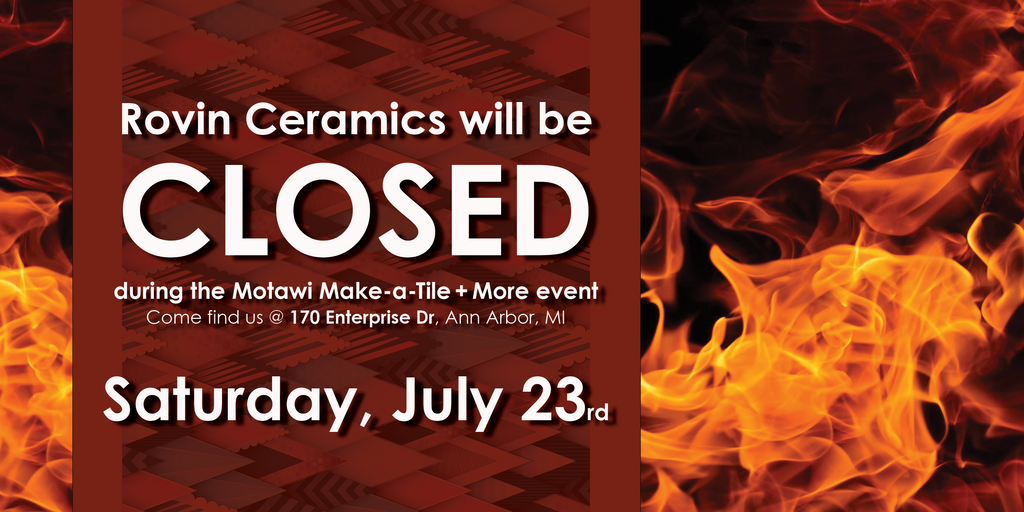 Come join The Rovin Team at Motawi Tileworks 170 Enterprise Dr, Ann Arbor, MI 48103 for a special Raku Event on July 23rd at 10 a.m. to 12noon. During this event, participants will be able to choose from an Oak or Fern leaf tile and glaze colors. Each guest can create one tile and the cost is $15. 
We will be Closed at Rovin July 23rd as the Team will be hosting the event at Motowi!